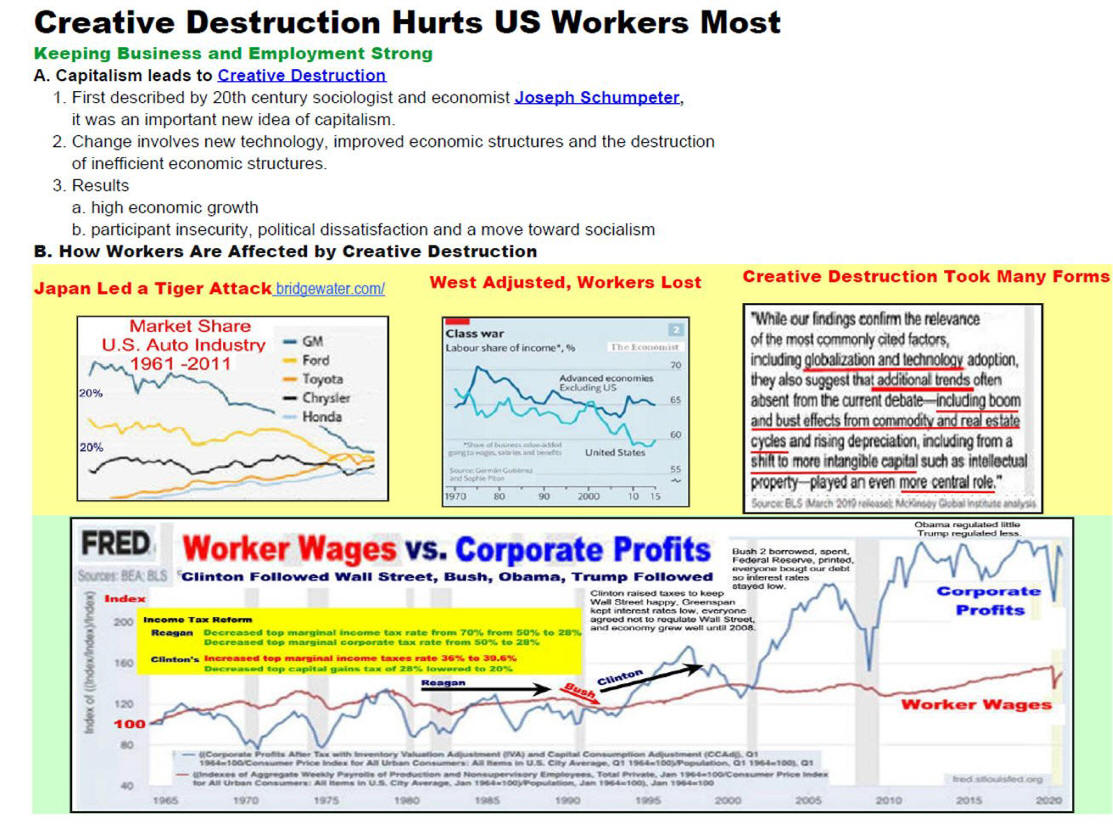 Characteristics of capitalism lead to Creative Destruction described
by 20th century sociologist and economist Joseph Schumpeter.
It was an important new idea of capitalism. Change involves new technology,
improved economic structures, the destruction of inefficient economic structures.
Capitalism allows this destruction to take place causing results in
participant insecurity, political dissatisfaction and a move toward socialism.
The fight between labor and management has also brought much controversy.
II. Modern Capitalism Has New Features
A. Tangible/Intangible Capital Goods and Technology important
B. Specialization
1) Complexity limits product lines.
2) Division of Labor allows specialization by ability, training.