A Trump proposal requiring the chained CPI to inflation-adjust the official poverty line would,
over time, lower increases to the poverty line used to qualify for means-tested federal programs.
President Barack Obama's (failed) 2013 proposal to apply chained CPI to Social Security benefits,
Protections for extremely low-income elderly people were provided. Source: Washington Post
Editor's note: Forty years ago protectors of the SS fund tried to do this.
See Taxes, Socialism, And Class War
Are Billionaires Fat Cats or Deserving Entrepreneurs? but
Billionaires take more than they make.
Center for Popular Economics source one-picture economics
Companies Use Bonus in Place of More Permanente Raises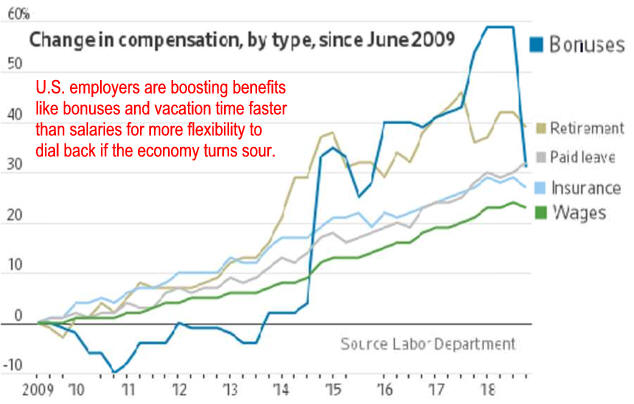 Just one more reason to be careful when using
economic data for political economy analysis. Source

Middle Households Helped Least