Are America's Students Learning Less?
Todayís 9-and 13-year-old students scored higher in reading and mathematics than their counterparts did 40 years ago according to The Nationís Report Card: Trends in Academic Progress 2012, a long-term trend assessment designed to track changes in the achievement of students ages 9, 13 and 17 since the 1970s. However, 17-year-olds did not show similar gains.
Return to textbooksfree.org/Mathematics Internet Library
Reading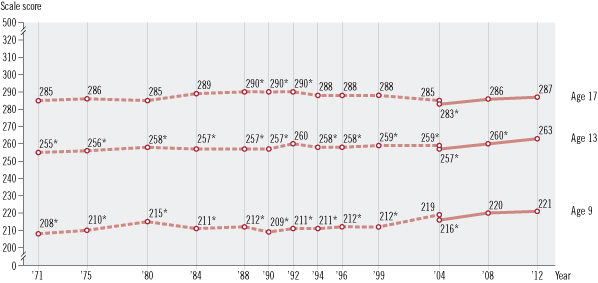 Mathematics
Editorial Education Reform could be one answer?
Sources
National Assessment of Education Progress press release
Nation's Report Card has the test scores
Long and Short Term Difference.