Bachelor's Degree Can Be
a Poor Economic Investment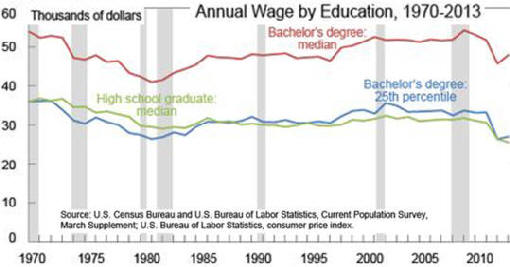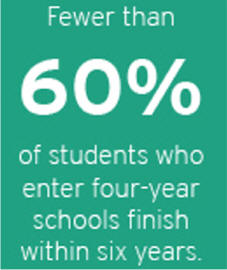 Economists Thoughts on More Education
Paul Krugman: rising wage premium for higher education is over

L.Thurow: little/no payoff from a little bit more education

C. Murray: encouraged more investing in our best and brightest

A. Greenspan: solving skills shortage with education reform will take years.

P. Drucker: stress what learners do well, schools don't do that
For more economist opinions concerning education visit Educating the Class of 2030
Editors Note: Those who determine spending on education have decided that all students are created equal but remember that "some students were created more equal than others. People with the personal characteristics it takes to complete college are substantially above average and would make more than average even without college. Ask Bill Gates or my talented buddy Alton who never finished but did very well.
Determinates o college Education Demand
In a Flat World our best and brightest students are in a competitive struggle with the best and brightest from around the world. Their wealth creating ideas will quickly spread around the world
.
More Intelligent Computers mean the education level of workers replaced will increase.
.
Robots mean less Workers. Whether it's portable flexible cheap robots in manufacturing
or robots cleaning offices and homes or 3-D printers creating everywhere, required hours
per task will dramatically drop.

Please
Suggestions to Walter Antoniotti