10/1/20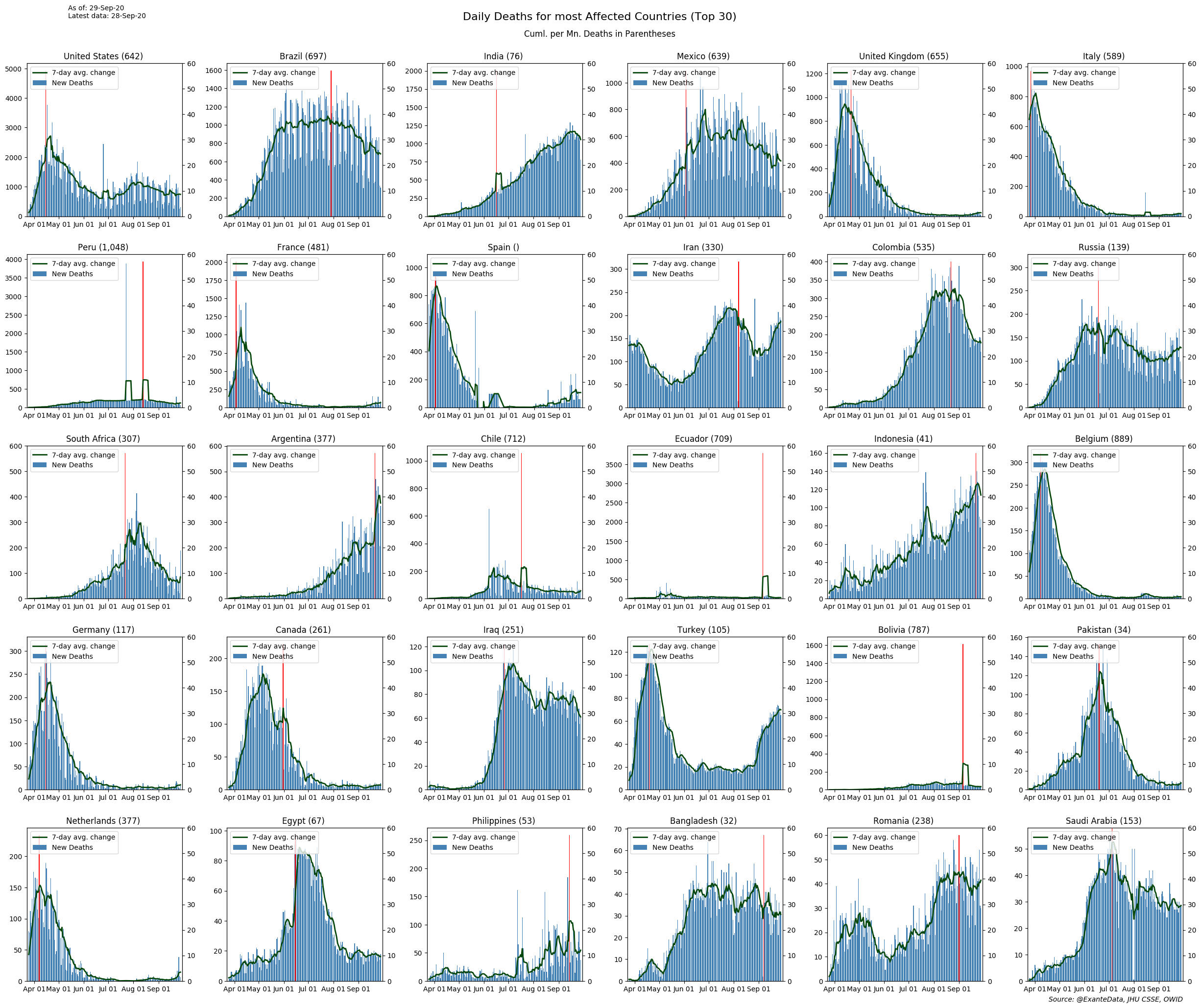 8/31/20
London's 18th Century Good Old Days
Pandemic: Cases > 100% Sick > Hospitalizations > Many Death
Healthcare Casedemic: Cases > 40% Sick
Rural Ares Get Casedemic
Urban Areas Get Pandemic and maybe a 2nd Wave Casedemic?
8/6/20
...dying after being admitted to intensive care with #COVID19
has pretty much halved since the early days of the pandemic.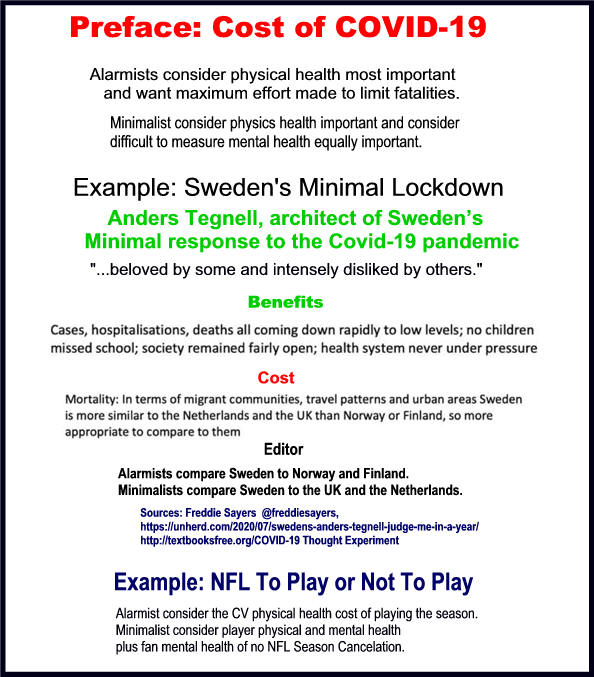 See COVID-19 Morality Thought Experiment
Editor: Total US Hospitalizations and Deaths in July May Decide

Both Views Based on Science

Fauci an an Alarmist,
has moved away from complete shutdowns.

Beyond the morbidity and mortality burden, the spectrum of the disease remains striking, said Fauci. In 40%-45% of cases, patients have no symptoms, despite testing positive for exposure to the virus. From there, symptoms run the gamut from mild (uncomplicated upper respiratory tract infection) to critical illness (acute respiratory distress, septic shock, multiorgan system failure). Patients who are asymptomatic or have mild/moderate symptoms account for about 80% of all cases. "If you count all of the people who are asymptomatic, it's likely that the total fatality rate is around 1% or less."

No Lockdown. But Ware Masks or Else

Mask Slackers' and 'Deadly' Spit:
The 1918 Flu Campaigns to Shame People Into Following New Rules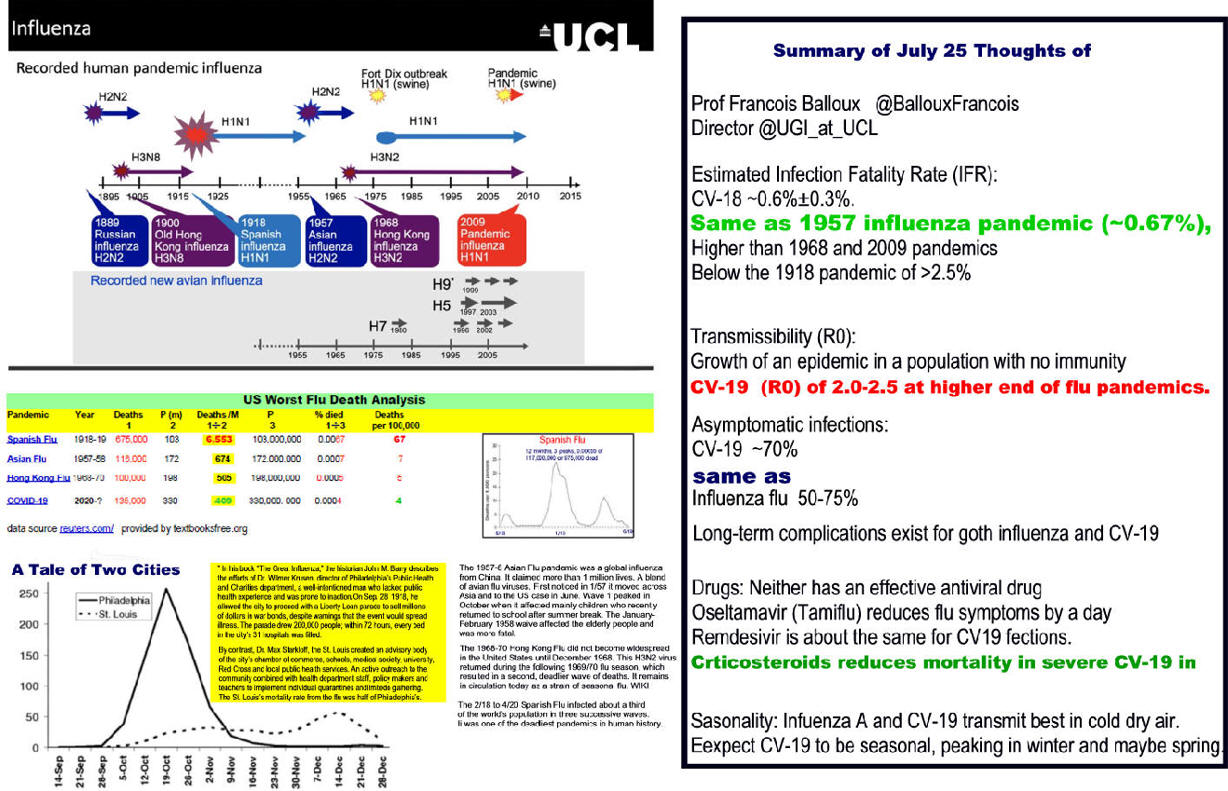 See Spanish Flu Asian Flu Hong Kong Flu COVID-19
Coronavirus restrictions have led to lower influenza numbers
across the Southern Hemisphere during its winter months WSJ 7/22/20

Can You Get Covid-19 Again? It's Very Unlikely, Experts Say - NYT
Ignored by Mass Media
Many Positives CV Tests ≠ Many Dying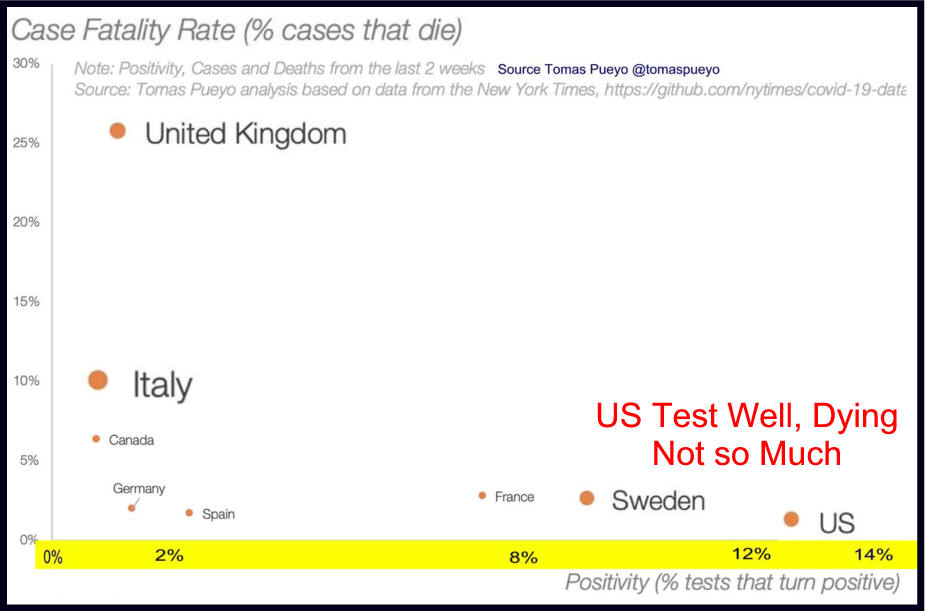 Medical Profession Doing Very Well,
Government Health Administers and media, Not so Much
Not the Greatest But Not Last
Daniel Horowitz @RMConservative
In 2016, there were 37,879 deaths by unintentional injury among those 18-34,
which obviously is very much influenced by car accidents.
That is 40 times the number of deaths from the virus.
Cases

Hospitalized 1

ICU = 2%

Death


Sumter Florida N 135,000
7/4/20
Sumter actual
cases = 408 =
0.003 =
reasonable
unknown
Florida Not Reported
Substitute

Sumter actual deaths = 17 = .00012 =
very very low

1cdc-volumes 69/wr/mm6924e2 14% of cases were hospitalized1 2.3% admitted to the ICU

CDC has finally attempted to estimate the death rate for COVID-19.
Under its most likely scenario, the number is 0.26% = 0.0026 or .26 PER 100 <1%.
2Non-nursing home fatality rate is 0.0013 or .13 PER 100.
People Under 50 it is 1 in 5,000
People With symptoms 1 in 6,725 source