Some Bad History

Some Good News
It looks like Pfizer

and BioNTech's Covid shot stands up to those pesky new variants.


It showed a high ability to neutralize strains first detected in

Brazil, the U.K. and South Africa.
While the lab study needs to be validated with real-world data, this offers reason for optimism.

3/7/21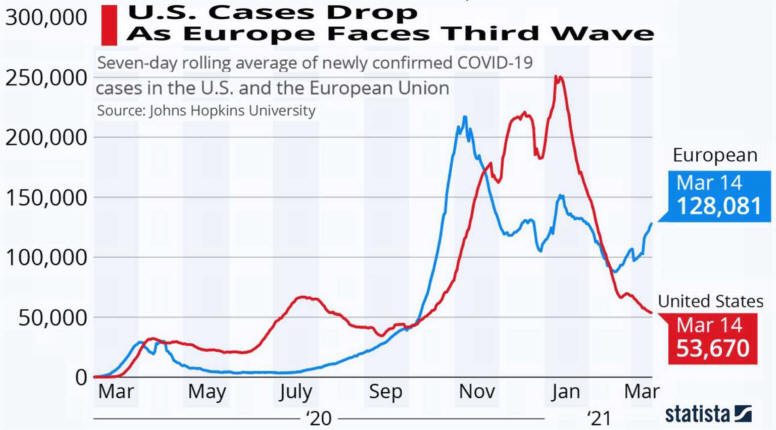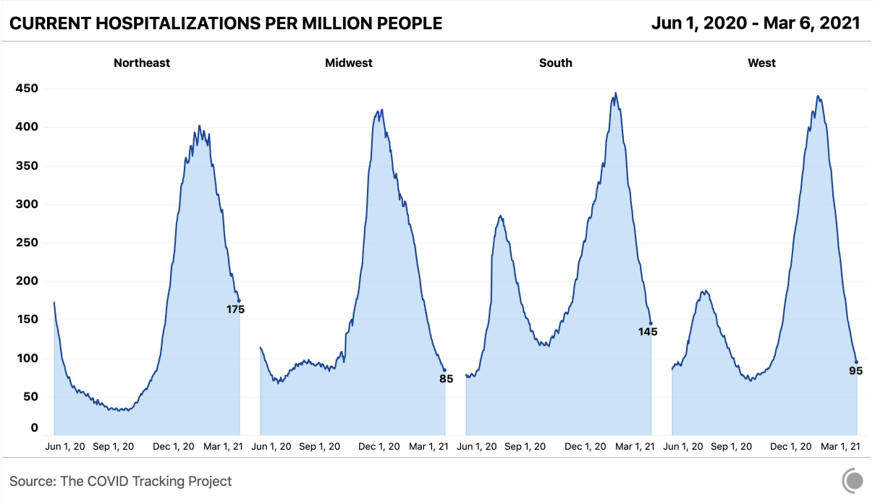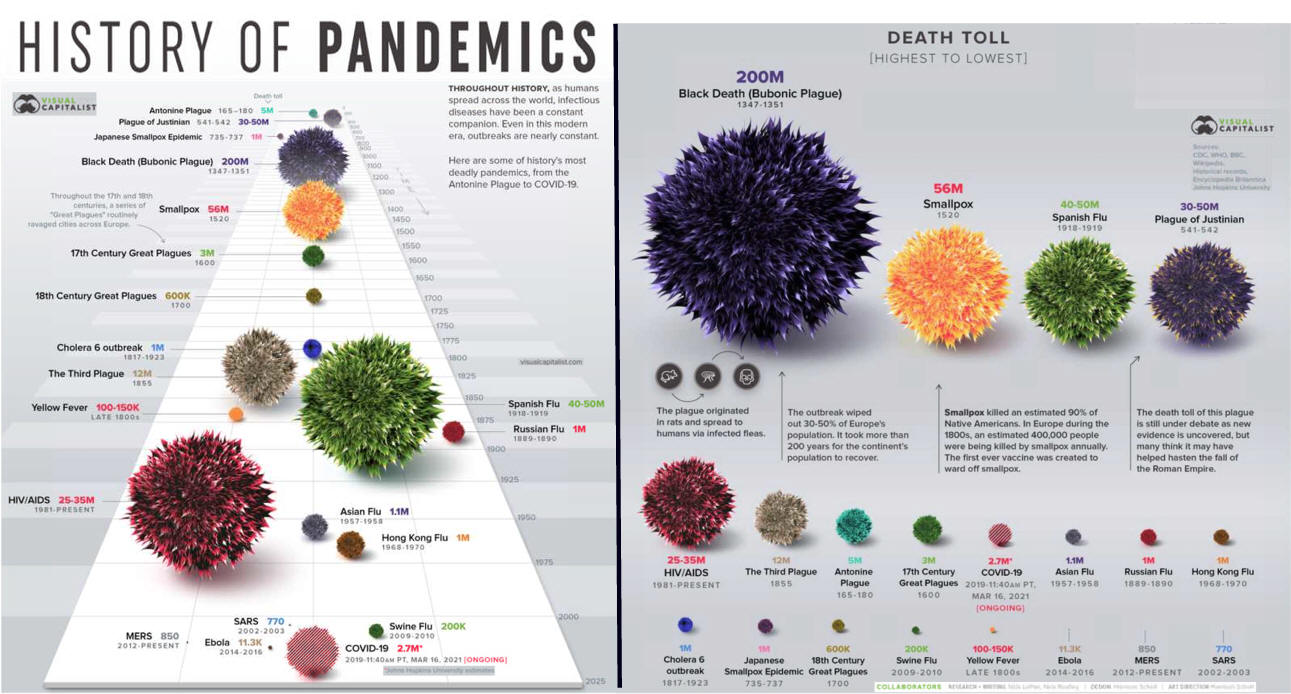 Cases Up! For How Long? Will Deaths Follow?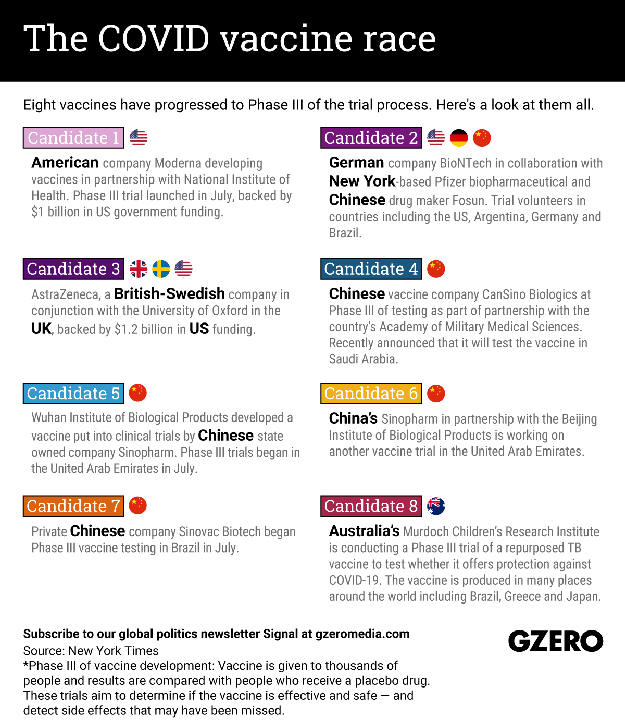 We Followed the Wrong Projection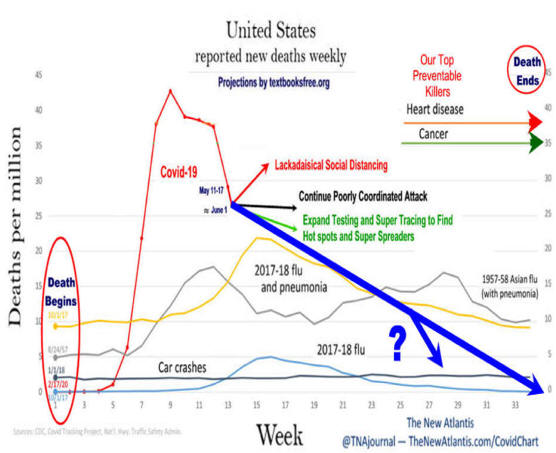 Some More Good News

1. CV evolves slowly so making neutralizing antibodies and vaccines have a better chance to succeed.
2. All of the recent reports support a solid B (antibody) and T cell immune response.
3. There are no documented reinfections.
4. Serious illness in kids is very rare!


Positive Cases Down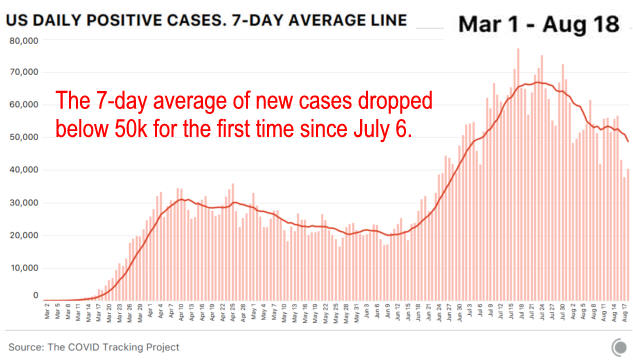 We Spend Lots to Moderate the Economic Pain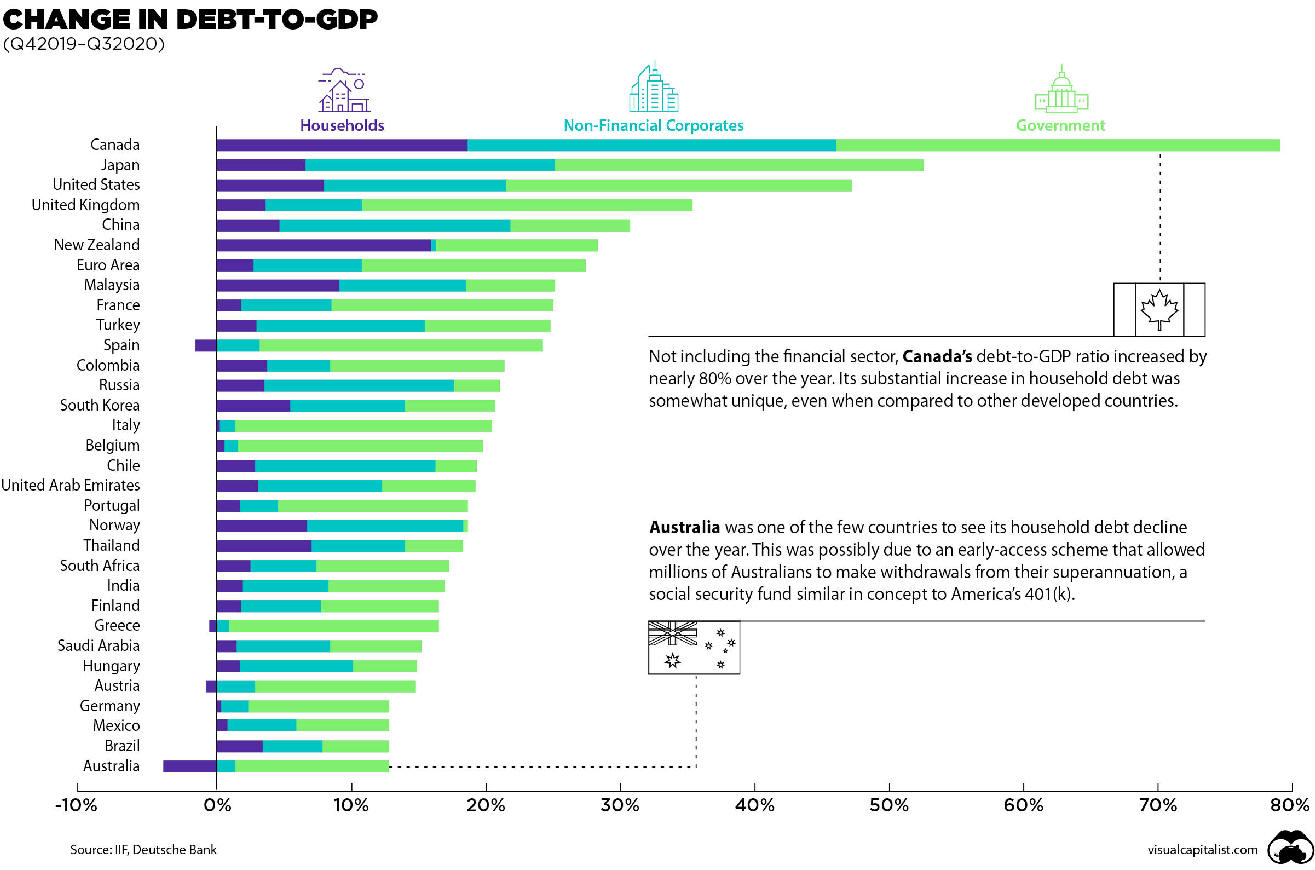 Three Weeks Up, a Turn, Will Return Be Quicker? 8/4/20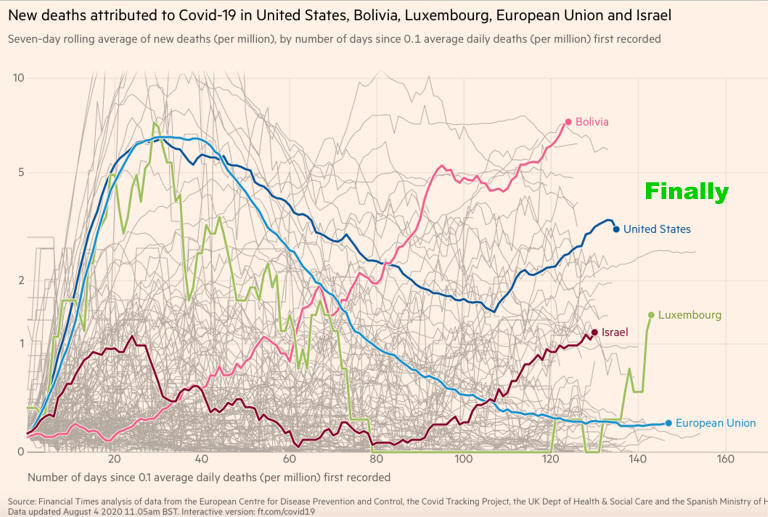 Editor:

When confusion over counting deaths, this line could drop quickly.

Many Above U.S. but they are About Done!
Will We Move Up?
Headline News Leads With Deaths

Real Story:

Big States Getting Better!

And Odds of Dying are Small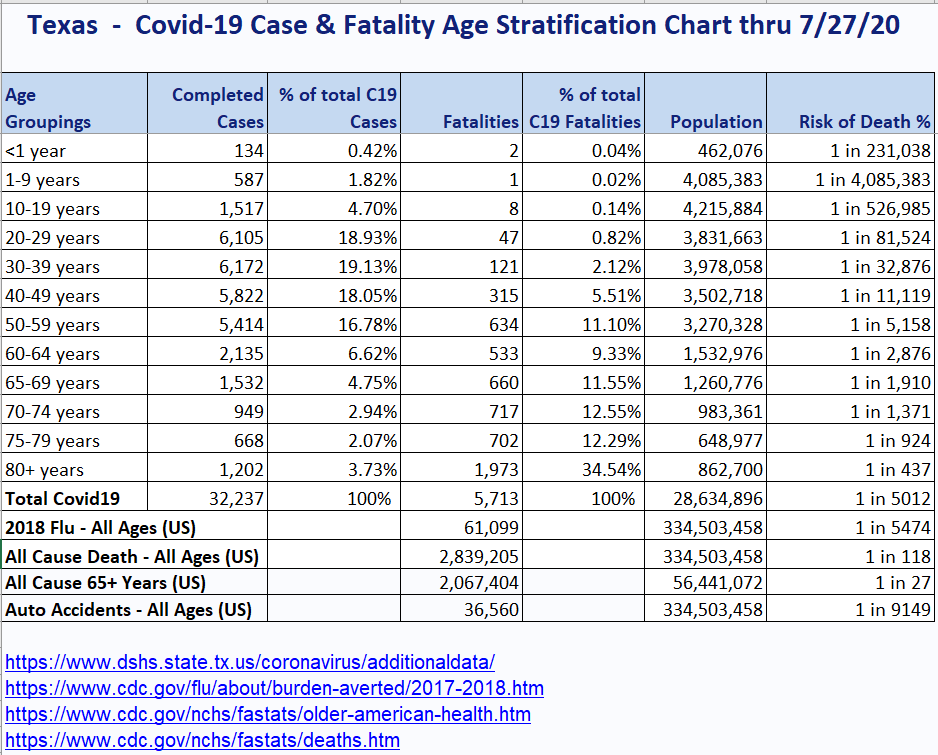 Michael Levitt @MLevitt_NP2013

US COVID19 will be

done in 4 weeks with a total reported death below 170,000.
How will we know it is over?
Like for Europe, when all cause excess deaths are at normal level for week.
Reported COVID19 deaths may continue after 25 Aug. and
reported cases will, but it will be over. twitter.com/mlevitt_np2013…
Reopening and Memorial Day Upbends the Curve!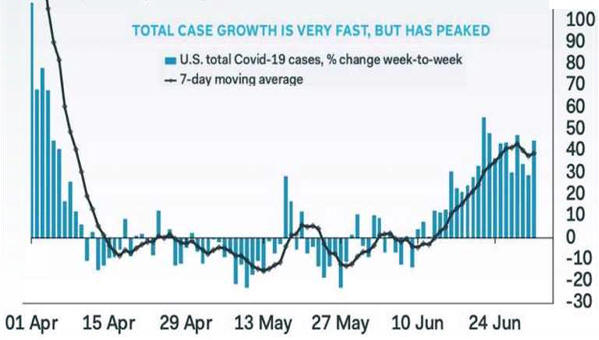 6/23/20
Second Waive Not as Strong.
US Deaths in the Middle
Fewer Patents are Dying
6/21/20 COVID Now a Political Issue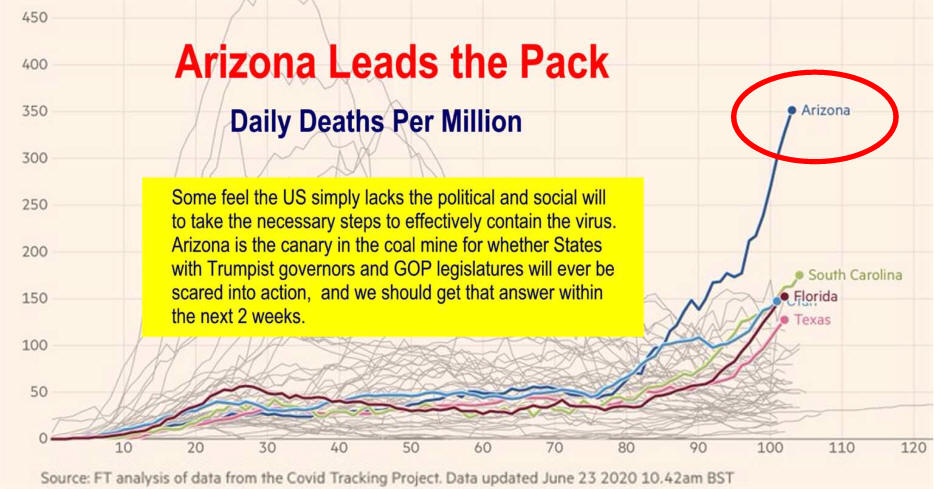 Editor's Comment: Minnesota data

Please Share!
6/20/20
Rural Hotspots Pushing Total Cases Up.

Deaths in Texas are Still Low But!
Reopening Costs Can Be Expensive.
Deaths Still Not Following Cases

6/19/20 Government Must Know
When to Hold and When to Fold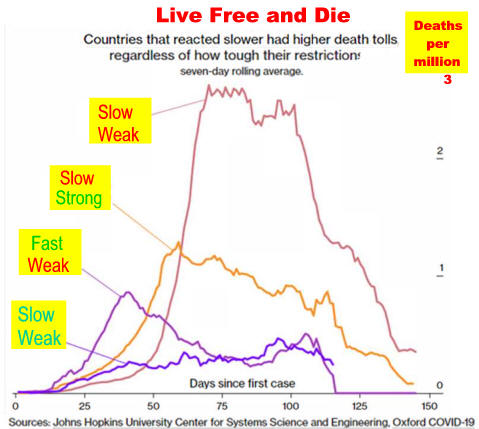 6/18/20
6/17/20

6/16/20
US Total Case Rate Has Not come Down.
Measurement Differences May Cause Higher Death Rate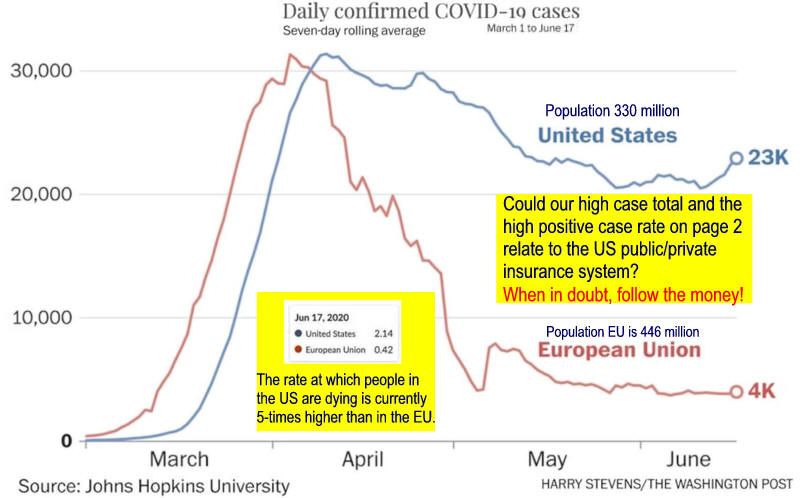 Ra
6/12/20

Mike Milken