Preface: Are the Economics and National Media Professions
Responsible to Educate on Important Economic Questions?
Oligarchs .i.e. Politicians/Media
Use National Debt to Control Constituents
Learn Why What We Buy,
Not Amount Borrowed,
Is Important

35 Minute Video Explores 8 Points
1. How Do We Pay for It located at 319
2. Watch Politicians/Media Control Us located 500
3. "Debt is Not Sustainable" is the Propaganda located 755
4. China's Owning Our Debt is a Negative located 2000
5. Should We Pay It? located 2540
6. Possible Inflation, Not Going Broke is the Problem located 3500
7. The Bottom Line located 3808
8. Other Considerations located 4100
Editor's Note: This Talk Similar to My 1970 Lecture
taken from My McConnell Economic Textbook.
Then the big worry was Foreign Ownership.
This is still a concern though not true, media, politicians and the economic profession allow this fake news.
This is new debt issued. Current holders would be of interest.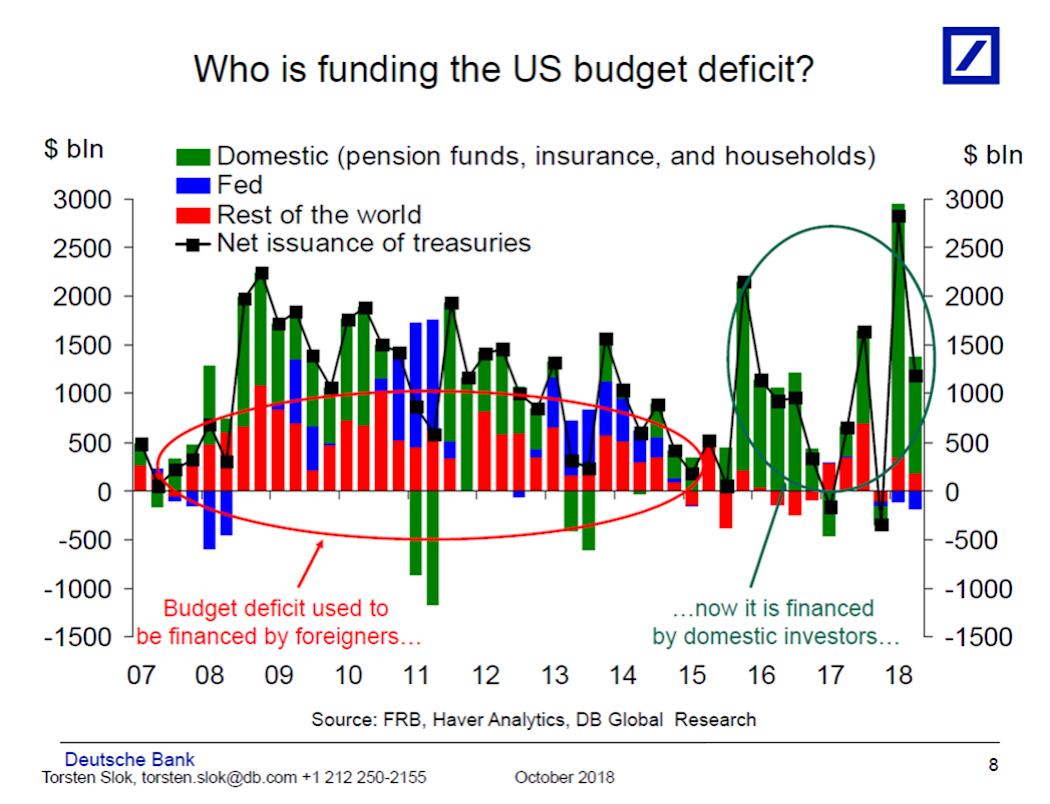 See
Debunking the Deficit Myth 10 min version
Debunking the Deficit Myth 35 min version
Debunking the Deficit Myth 75 min version
the For The Economics See
Stephanie Kelton: Modern Monetary Theory - MR Live - 9/26/17