C. Follow the Money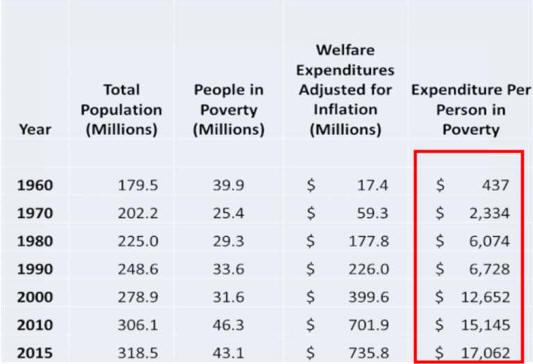 source federal safety net.com
Are SS and Medicare
Part of the Welfare System?
Social insurance taxes -SS + Medicare Payments = deep doo-doo as employee does not pay taxes on employer's portion.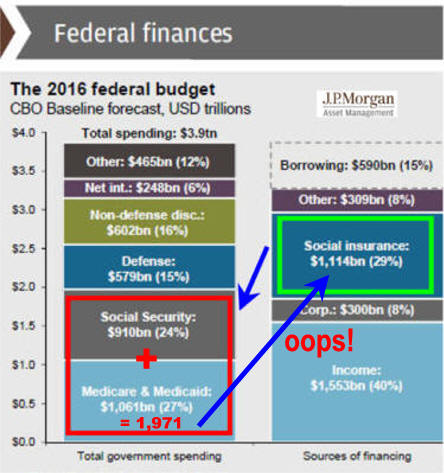 Liars, Dame Liars
and Statisticians
This data shows a tremendous increase in our safety net spending but there are two problems. Total spending is not adjusted for inflation which has been was very high in the 1970's and high the rest of the century. Also using appropriate techniques shown above yields a drop in poverty to 4.8%.
The More Relevant Question is why isn't the CBO providing and publicizing basic data using appropriate methods to judge specific issues. The CPI-U is an all-purpose index that is very often updated but it is inappropriate for long-term comparisons. Instead liberals use one set of data and conservatives use another set of data. Both are true but do not communicate the truth.